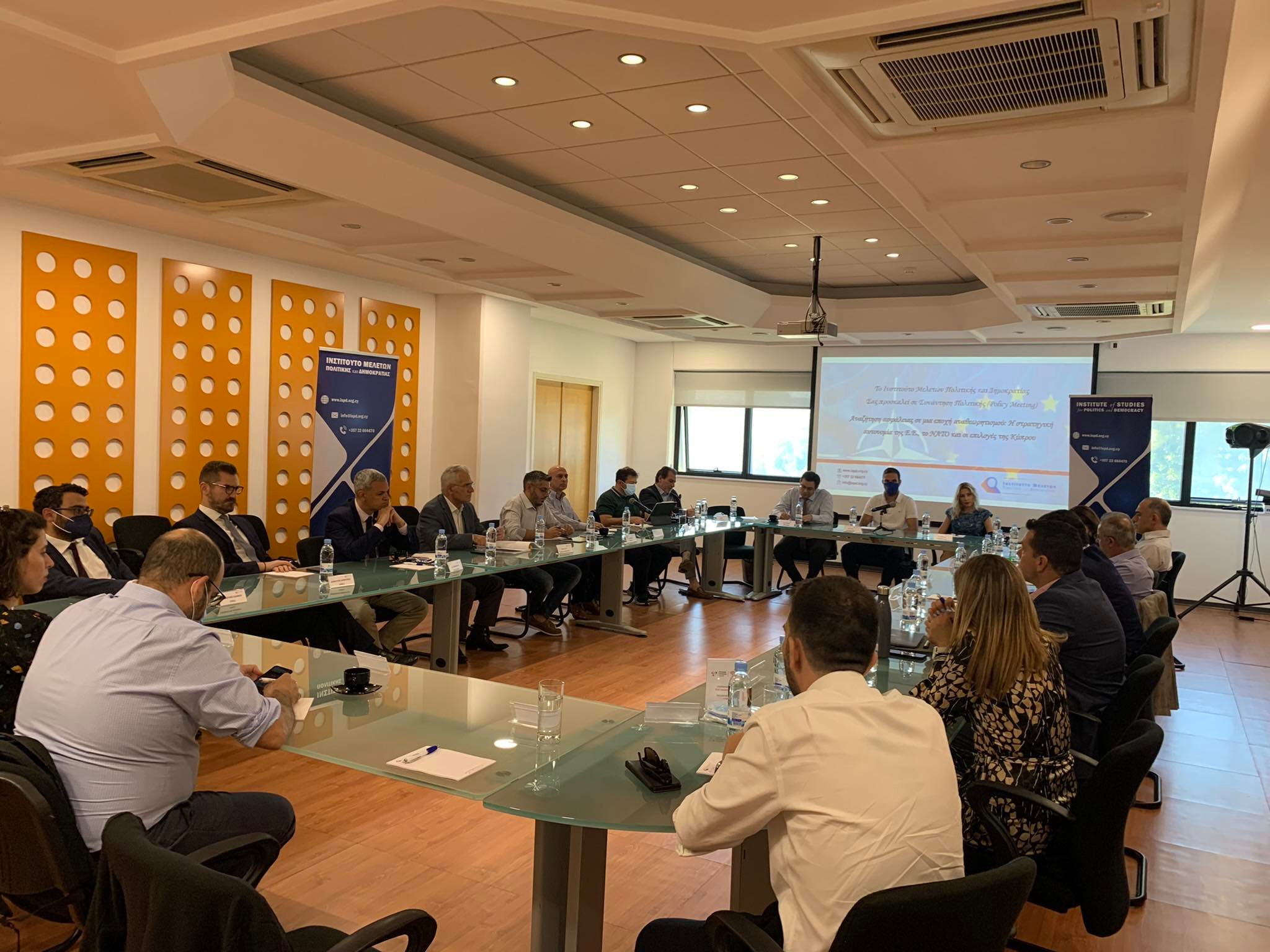 A highly anticipated and successful Policy Meeting was held on 6th July 2022 under the theme of "The search for security in an era of revisionism: The European strategic autonomy, NATO and the options of Cyprus". Key speakers at the Meeting included Associate Professor of University of Macedonia and King's College London Emmanuel Karagiannis, University of Cyprus lecturer Dr Zenonas Tziarras, and Lieutenant-General (ret.) Andreas Pentaras.
This Policy Meeting, which also signaled the beginning of the Institute's public activities, saw both the President of the Democratic Rally, Mr Averof Neofytou and the deputy president of the party, Mr Harris Georgiades, attending. Officials from the Ministry of Foreign Affairs and the Ministry of Defence, as well as other associates of the Institute specialising in related themes were also present.
The aim of these Policy Meetings is to promote an open, informed, and free dialogue, which could contribute to policymaking, based on rationality and scientific evidence. For this very reason, the Institute utilises Policy Meetings in order to prepare relevant policy papers and briefings in various areas of interest.
This Policy Meeting was held at Conference Room 'Omega' at the European University of Cyprus.