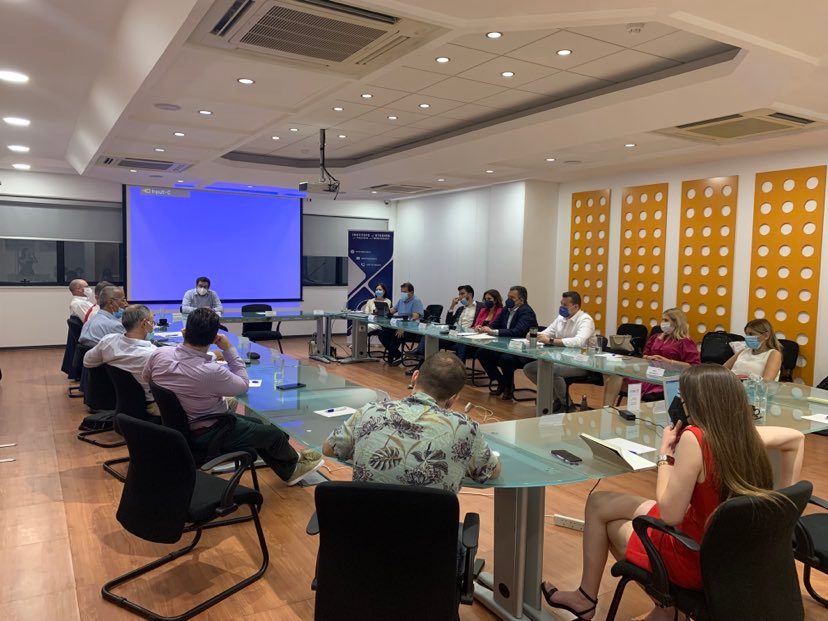 On 21st July 2022 a Policy Meeting titled "Cyprus facing critical energy challenges: The Ukrainian crisis, the goals of the green transition and the geopolitics of energy in the Eastern Mediterranean" was organised by the Institute for the Study of Politics and Democracy with great success. The main speakers during the Policy Meeting were Professor Panagiotis Tsakonas at the University of Athens, Associate Professor Dr Constantinos Hadjistassou at the University of Nicosia, Assistant Professor Odysseas Christou from the University of Nicosia, and Dr. Charles Ellinas.
Officials from relevant government agencies and private sector bodies, as well as a number of associates of the Institute with expertise in the specific subject also attended the Meeting to give their views. The aim of each Policy Meeting is to promote an open, informed and free dialogue which can contribute to the formulation of policy, based on rationality and scientific approaches. The Institute utilises Policy Meetings in order to prepare relevant policy documents in various areas of interest.
The Policy Meeting was an initiative of the Green Transition Observatory and was held at Conference Room 'Omega' at the European University of Cyprus.