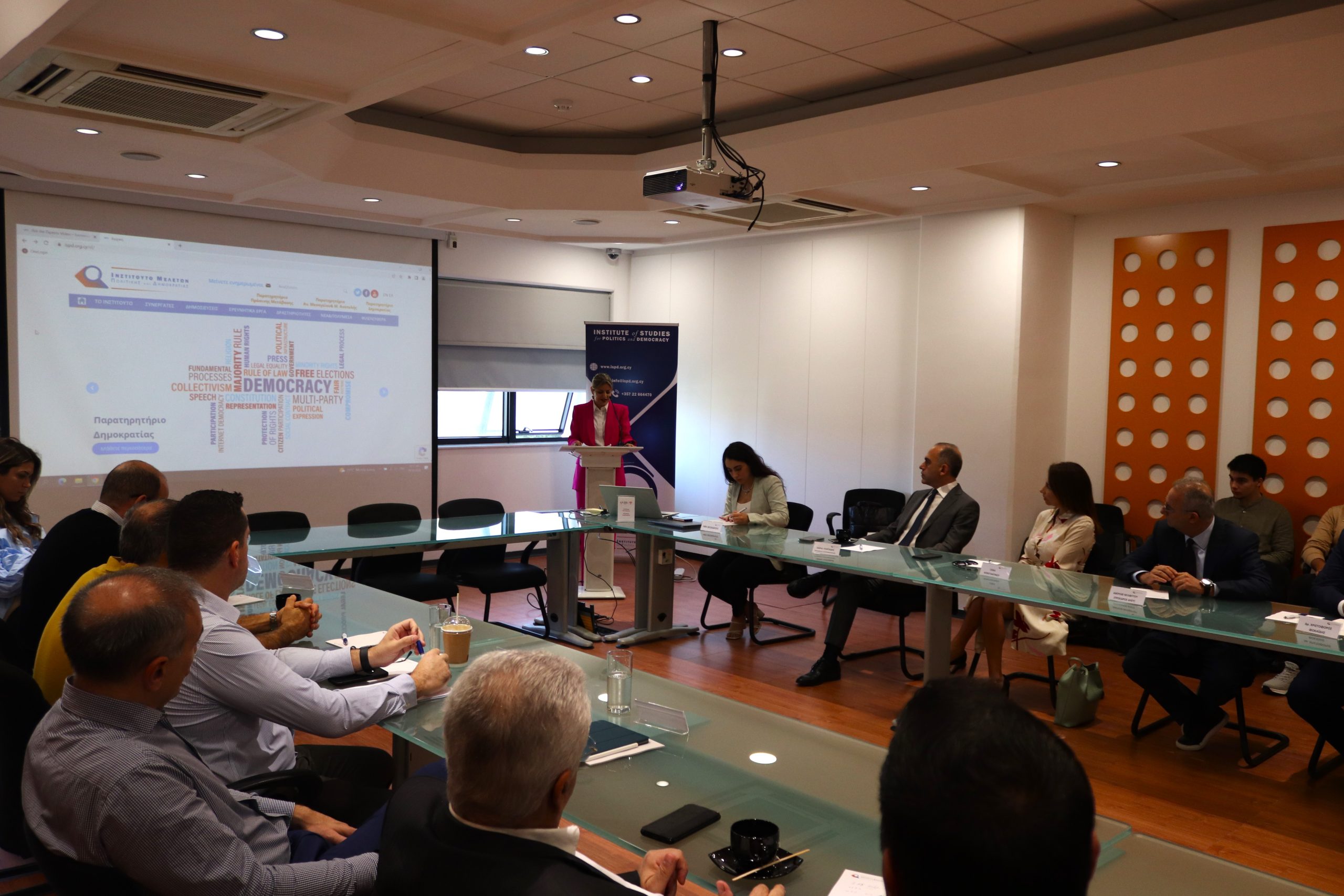 On 19th October, another Policy Meeting of the Institute of Studies for Politics and Democracy was held with great success, under the theme of "Why does Turkey escalate its provocations in the Aegean? What are the challenges for Cyprus?". The main speakers at the Meeting were Dr. Constantinos Filis, Associate Professor of the American College of Greece and Director of the Institute of International Relations and Dr. Constantinos Adamides, Associate Professor of International Relations at the University of Nicosia and Director of the Institute of Studies for Politics and Democracy.
This Policy Meeting was also greeted by the President of the Democratic Rally, Mr. Averof Neophytou, as well as the President of the Institute, Dr. Christοforos Fokaides. Officials from the Ministry of Foreign Affairs and the Ministry of Defence were also present, as well as collaborators of the ISPD, including academics and other experts.
The aim of these Policy Meetings is to promote an open, informed, and free dialogue, which could contribute to policymaking, based on rationality and scientific evidence. For this very reason, the Institute utilises Policy Meetings in order to prepare relevant policy papers and briefings in various areas of interest.
Τhis Policy Meeting was held at Conference Room 'Omega' at the European University of Cyprus, between 10:00 and 13:00.
19th October 2022