Information on elections
---
General elections were held in Sweden on 11 September 2022 to elect the 349 members of the Riksdag. They in turn will elect the prime minister of Sweden. Under the constitution, regional and municipal elections were also held on the same day.
Source: Elections to the Riksdag

Electoral Results

Distribution of the 349 seats:
Swedish Social Democrats
107 seats and 1,964,474 votes
Sweden Democrats
73 seats and 1,330,325 votes
Moderate Party
68 seats and 1,237,428 votes
Left Party
24 seats and 437,050 votes
Centre Party
24 seats and 434,945 votes
Christian Democrats
19 seats and 345,712 votes
Green Party
18 seats and 329,242 votes
Liberals
16 seats and 298,542 votes
Source: IFES
Prime Minister:
Ulf Kristersson

About the electoral system

The Riksdag is made up of 349 seats, and all are elected through open list proportional representation on multi-member party lists.
Source: Elections in Sweden, Election Authority
Sweden is different in the sense that it has elections on a fixed date with a parliamentary system in which prompt elections can be called. The newly-elected legislature would benefit the rest of the four-year term which was initiated by the previous legislature. Elections are organized on the second Sunday of September every four years, simultaneously as the municipal and regional elections. Each of the 29 constituencies has a set number of parliamentarians that is divided through constituency results to guarantee regional representation. The other MPs are then elected through a proportional balancing, to ensure that the numbers of elected MPs for the various parties accurately represent the votes of the electorate.
Source: The Swedish Constitution
Selected articles
Factbox - Polls ahead of Sweden's election for parliament, 22 August, (Euronews)
Swedish right prepares for power as PM accepts election defeat, 14 September, 2022 (CNN)
Swedish right opposition inches ahead in election cliff-hanger, 12 September, 2022 (CNN)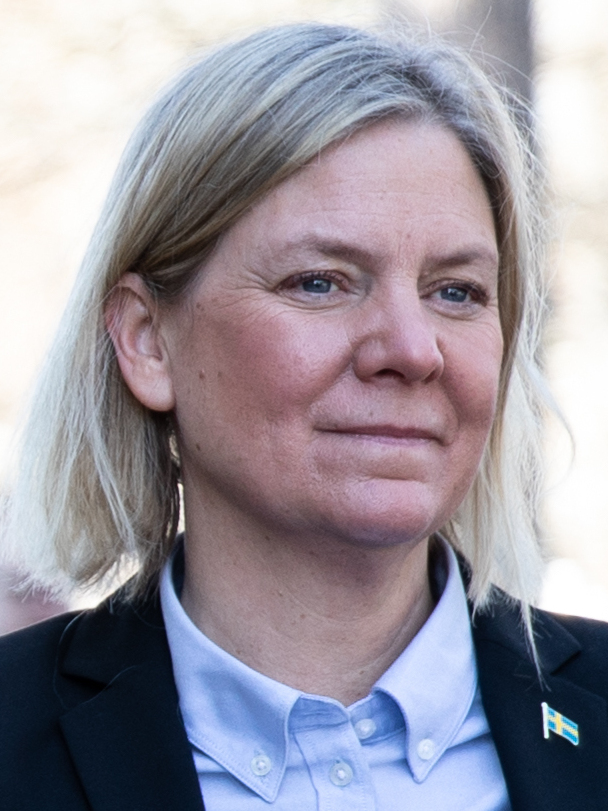 Magdalena Andersson, Leader of the Swedish Social Democratic Party