Information on elections
---
Presidential elections were held in Slovenia on October 23, 2022. No candidate obtained a majority of the vote, thus on November 13, 2022, the top two candidates in the polls will face off. Due to term limitations, current President Borut Pahor was not allowed to run for a third straight term.
Source: EURACTIV
Electoral Results

First round results

Anže Logar
SDS (Slovenian Democratic Party)
33.95% 296,000 votes
Nataša Pirc Musar
Independent
26.88% 234,361 votes
Source: State Election Commission

Second round results

Nataša Pirc Musar won against Anze Logar with 54% against 46%.
Source: Zeid Online
About the Electoral System
The President is directly elected by universal adult suffrage for a term of five years, with a maximum of two consecutive terms. The election is held in a two-round system, where if no candidate receives a majority of the vote, the top two candidates compete in a run-off.
Source: IFES

Selected articles

Slovenia to hold presidential election on Oct. 22, 11 August, (Reuters)
Slovenia heads for runoff in presidential election, 23 October (POLITICO)
Right-wing politician takes lead in Slovenia's presidential race, October 23 (Reuters)
Lawyer Natasa Pirc Musar wins Slovenian presidential vote - preliminary results, 13 November (Reuters)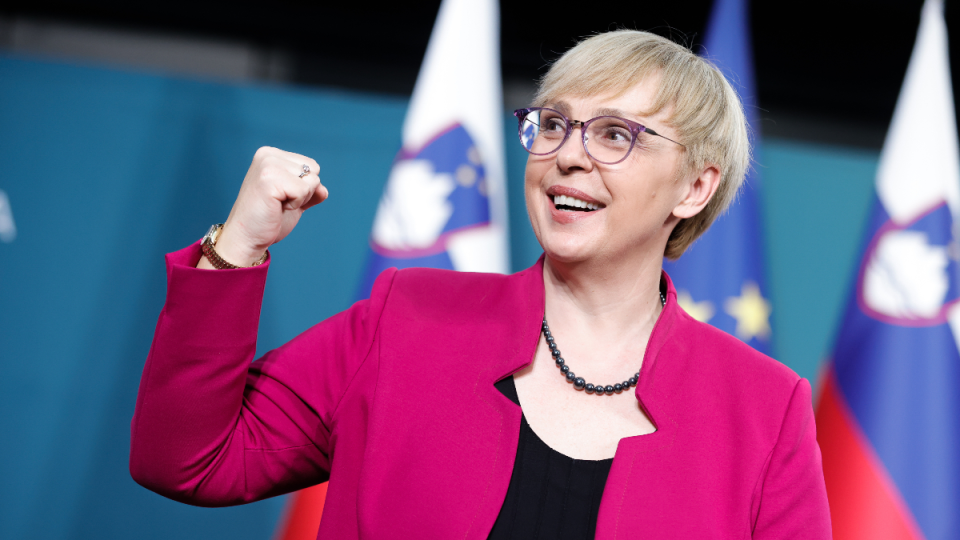 Natasa Pirc Musar gets elected as Slovenia's first female president