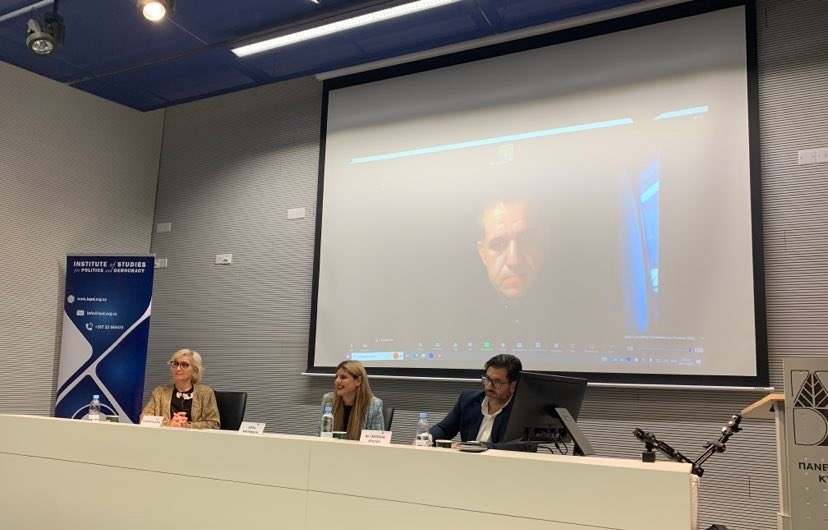 The Open Discussion organized by the Institute on "The day after the UN Climate Conference (COP27)", which was an initiative of the Green Transition Observatory, took place with great success on November 28.
The main speakers were Dr. Odysseas Christou, Assistant Professor at the University of Nicosia and Head of the Institute's Green Transition Observatory, Cleopatra Kitti, founder of the Mediterranean Growth Initiative and co-founder of the Mediterranean Program at the Hellenic Foundation for European & Foreign Policy (ELIAMEP) and Dr. Paris Fokaidis, Associate Professor at Frederick University and Senior Research Fellow of the Institute. ISPD Board Member Andia Mavromati was in charge of the coordination of the discussion.
The Open Discussion took place in Room 012 of the University of Cyprus Library.