Information on elections
---
Parliamentary elections were held in Latvia on 1 October 2022, following the end of the term of the Saeima
(parliament of the Republic of Latvia)
elected in 2018.

Electoral results

The current 100 seats in the Saeima from the 2022 parliamentary election:
The New UNITY
26 seats
Union of Greens and Peasants
16 seats
"UNITED LIST - Latvian Green Party, Latvian Association of Regions, Liepāja Party"
15 seats
National Association "All for Latvia!" - "For Fatherland and Freedom/LNNK"
13 seats
Political party "For stability!"
11 seats
"PROGRESSIVES"
10 seats
LATVIA FIRST
9 seats
Source: Official 2022 election results

About the electoral system

Five multi-member constituencies, with sizes varying from 12 to 36 seats and depending on regions, are used to elect the 100 members of the Saeima. The Riga constituency includes votes cast from outside Latvia. With a national electoral threshold of 5%, seats are distributed according to the Sainte-Lagu method (a mechanism for dividing up seats in a parliament among federal states or among parties under a party-list proportional representation system). The candidates on the ballot that the voter has chosen may receive "particular votes" from other voters. This entails adding a plus sign (+) next to a candidate's name to show support (positive votes), or crossing out a name to show opposition (negative votes). The total votes cast for the list plus each contender's number of affirmative votes less their number of negative votes equals the total votes for each candidate. The positions in their party are filled by the candidates who received the most votes.
The procedures for the election of the Saeima are laid down in the Constitution, the Law on the Election of the Saeima, as well as in several other legal acts. Three levels of election commissions are involved in the organisation of saeima elections – the Central Election Commission, the election commissions of 119 cities and counties of the republic, as well as more than a thousand polling station commissions in Latvia and abroad.
Source: Official page for Saeima elections
Selected articles
Latvian PM's New Unity party ahead in vote, exit poll shows, 2 October (Reuters)
Latvia's election confirms decisive win for pro-Western over pro-Moscow parties, 2 October (Euronews)
Saeima election results: Seven lists win seats in Latvian parliament, 3 October (ERR News)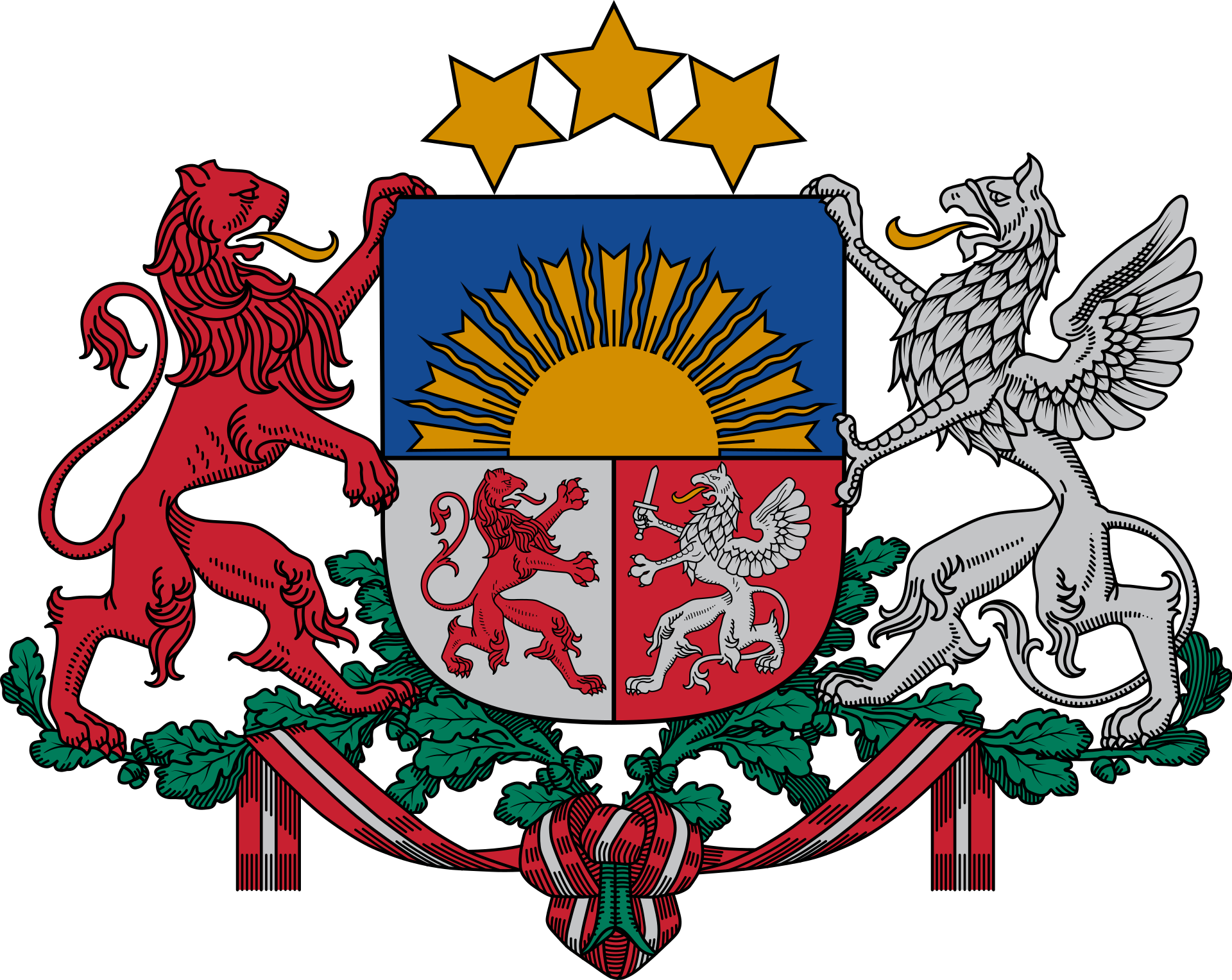 Coat of arms of Latvia