Information on elections
---
On July 18th 2022 India held its 16th presidential election with a turnout of 99.12% of the electoral college.

Electoral results:

During the elections the main candidates were
Droupadi Murmu
of
BJP (Bharatiya Janata Party)
who won the election with 676,803 votes (64.03%), defeating
Yashwant Sinha
of the
AITC (All India Trinamool Congress)
with 380,177 votes (35.97%), the candidate of the opposition.

About the electoral system:

The President of India is indirectly elected by an electoral college of 1,086,431 votes, consisting of the elected members of both houses of parliament, the elected members of the legislative assemblies of the 28 states and the elected members of the legislative assemblies of the union territories of Delhi, Puducherry and Jammu and Kashmir.
Source: Press note of the Electoral Commision, 2022
The President of India is the head of state and the nominal head of the executive power, the first citizen of the country, as well as the commander-in-chief of the Indian Armed Forces.
Article 53
of the Constitution of India states that the president can exercise their powers directly or by subordinate authority though all of the executive powers vested in the president are, in practice, exercised by the prime minister (a subordinate authority) with the advice of the Cabinet Ministers. The president is bound by the constitution to act on the advice of the prime minister and cabinet as long as the advice does not violate the constitution.
Source: The Constitution of India, 2022
President Murmu succeeded Ram Nath Kovind, who had been elected, to the Presidency, with the same party.
President Murmu is the first tribal and second woman to be elected. She is also the youngest to occupy the top post.
Selected articles
Droupadi Murmu: India's first tribal president takes oath, 25 July, (BBC)
Poor in India can dream, says its first tribal president, 26 July, (Euronews)
India elects Droupadi Murmu as first president from tribal community, 21 July, (CNN)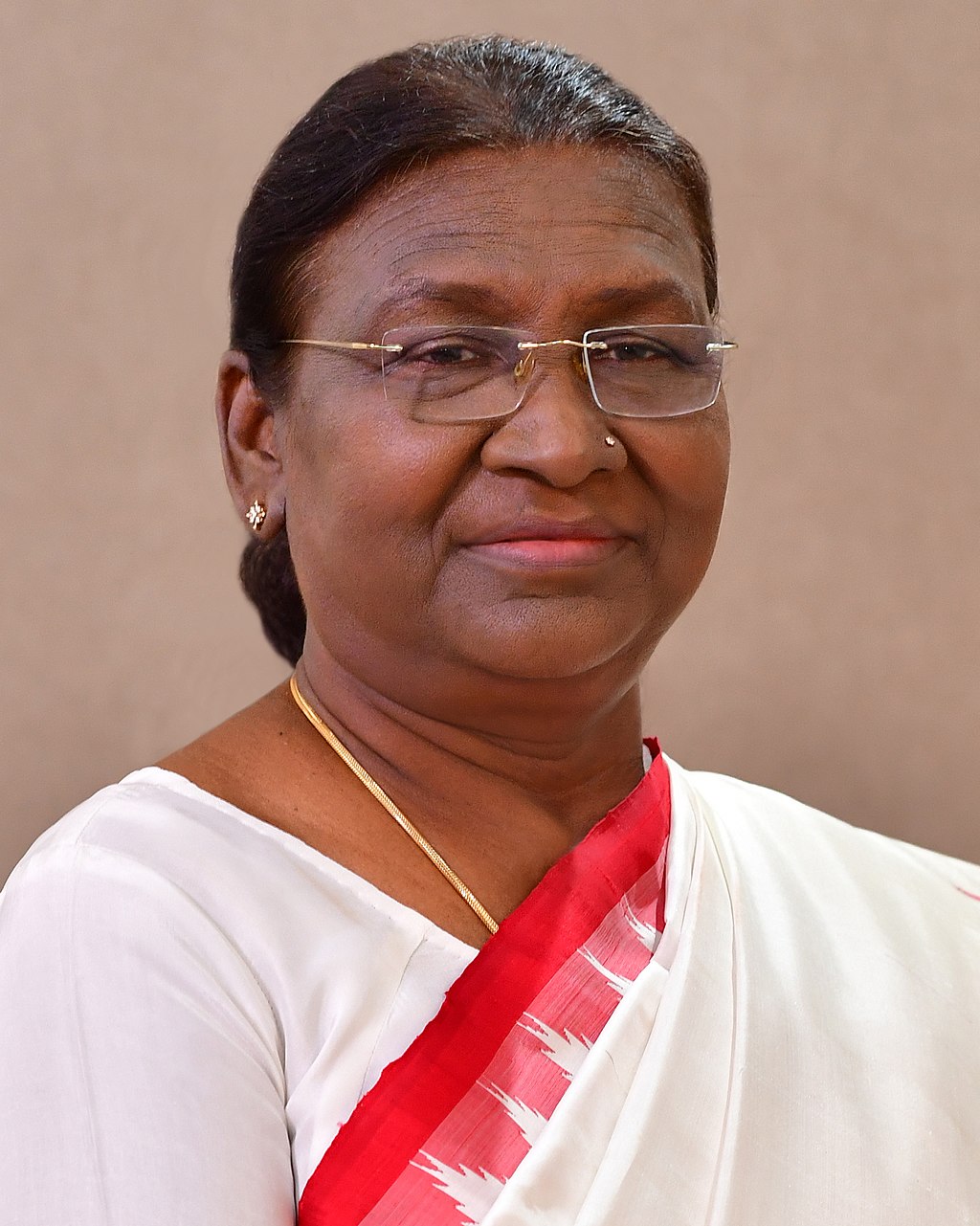 Elected President Droupadi Murmu