Information on elections
---
On 26 March, parliamentary elections were held in Cuba to elect the 470 members of the National Assembly of People's Power. The results are as follows:
Electoral results
Communist Party of Cuba:
6,164,876 votes,
75.92%
Source: Official newspaper of the Central Committee of the Communist Party of Cuba
*Since 1959, Cuba has operated under a socialist government founded on the "one state, one party" tenet. According to its constitution, Cuba is a Marxist-Leninist nation. The Communist Party of Cuba is described as the "leading force of society and the state" in the current Constitution of Cuba, which was approved in a 2019 referendum. The Communist Party is also described as having the power to set national policy, with the First Secretary of the Communist Party being the most powerful position in Cuba.

About the electoral system

In order to be chosen by direct ballot in local assemblies, 50% of the candidates must be nominated by residents of the municipality. The other 50% of nominees are put forth by nominating bodies made up of workers', youth-, women's-, farmers', students', and academics' representatives, as well as members of the Committees for the Defense of the Revolution. The National Candidature Commission compiles the final list of candidates according to the number of seats that need to be filled, taking into consideration factors like the candidates' qualifications, patriotism, moral principles, and revolutionary background. The electoral process is set up to offer the election winner a majority. Candidates must receive more than 50% of the valid votes submitted in the constituency in which they are running in order to be deemed elected. If this is not done, unless the Council of State decides to conduct a second round of voting, the seat in question remains unfilled.
Selected articles
Cuban election: high turnout despite opposition call for boycott, 30 March, (The Conversation)
Cuba hails legislative election as 'victory' despite criticism, 27 March, (Al Jazeera)
Strong turnout in Cuba's national legislative elections -government, 27 March, (Reuters)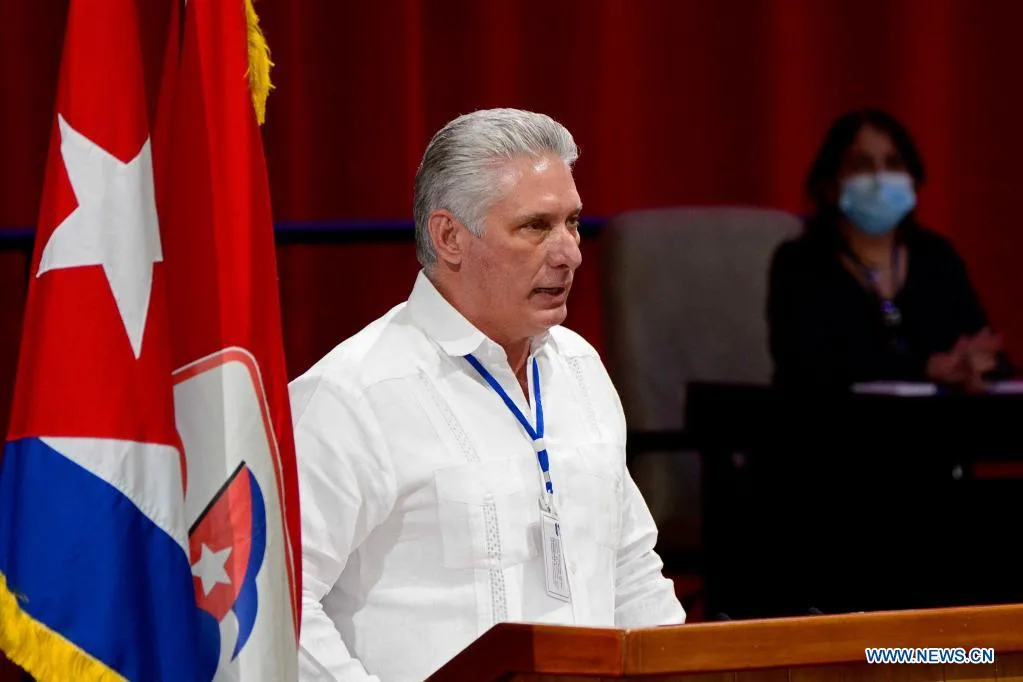 Miguel Mario Díaz-Canel y Bermúdez is the third first secretary of the Communist Party of Cuba. Díaz-Canel succeeds the brothers Fidel and Raúl Castro, making him the first non-Castro leader of Cuba since the revolution.