Information on elections
---
On 9 October 2022 presidential elections were held in Austria. The results are as follows:

Electoral results

Eligible voters/Valid: 6.363.489/ 4.056.731
Alexander Van der Bellen: 56.7%
, 2.299.592 votes
Walter Rosenkranz:
17.7%
, 717.097 votes
Dominik Wlazny:
8.3%
, 337.010 votes
Tassilo Wallentin
:
8.1%
, 327.214 votes
Gerald Grosz:
5.6%
, 225.942 votes
Michael Brunner:
2.1%
, 85.465 votes
Heinrich Staudinger:
1.6%
, 64.411 votes
Source: Austrian Ministry of the Interior

About the electoral system

Once every six years, the Austrian President is chosen directly by all eligible voters. The election is conducted using a two-round system; if no candidate receives more than 50% of the valid votes cast in the first round, then only the top two vote-getters are allowed to run in the second round. According to the constitution, the president has the authority to designate the Chancellor, as well as federal cabinet ministers, judges of the Supreme Court, military officials, and the majority of top bureaucrats. The National Council may be dissolved by the president. But in reality, the president only serves as a symbolic leader.
Former president Van der Bellen was re-elected receiving 57% of the vote in the first round. In each of Austria's 116 administrative districts, Van der Bellen prevailed. The only state where he received less than 50% of the vote was Carinthia. Walter Rosenkranz, a candidate for the Freedom Party of Austria (FP), came in second with 18% of the vote, well behind his partymate Norbert Hofer's 2016 performance. Rosenkranz was kept below 20% by three other right-wing candidates (Tassilo Wallentin, Gerald Grosz, and Michael Brunner), who drew support from the FP voting base. Dominik Wlazny, an artist, entrepreneur, and doctor from the Beer Party, came in third place and received 8% of the vote, making him the best independent candidate without the support of a parliamentary party.
Source: Deutsche Welle
Selected articles
Austrian president says he is seeking re-election, 23 May, (Euronews)
Austrian president secures re-election with clear win, avoiding runoff, 10 October, (Reuters)
Austrian president secures second term, election forecast shows, 10 October, (Euronews)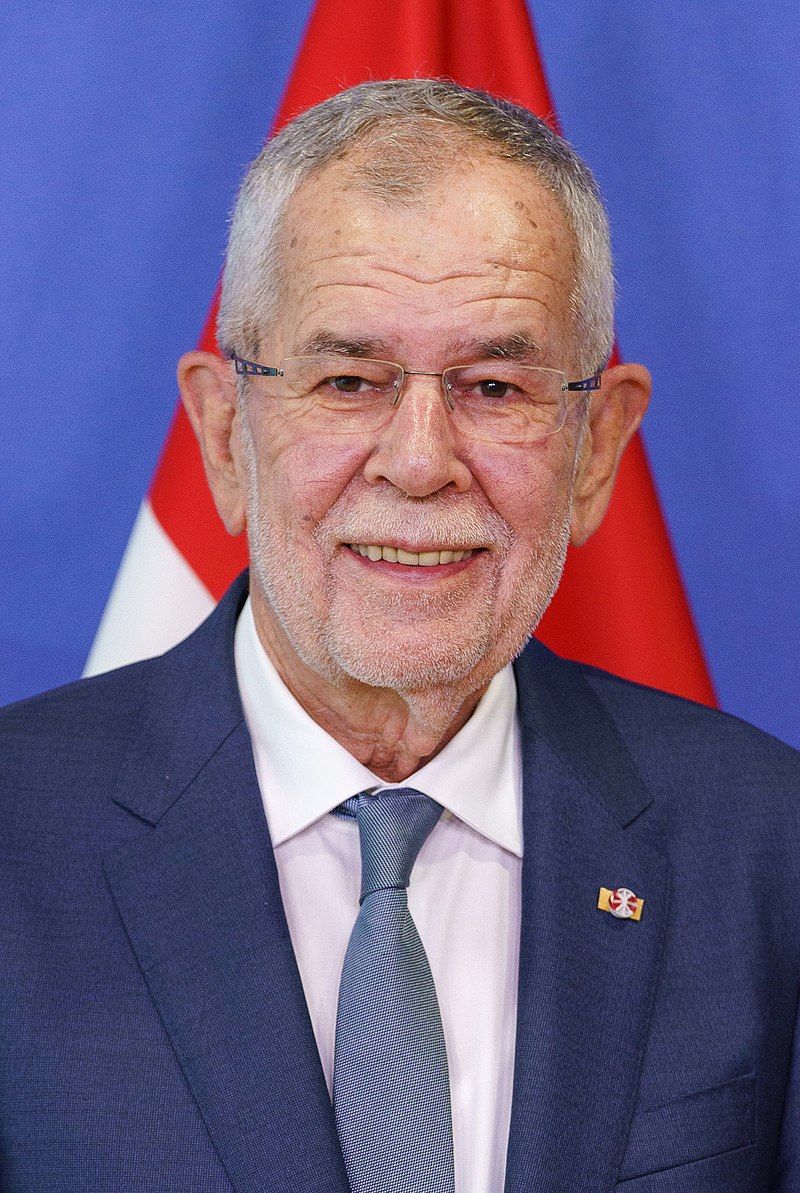 Re-elected president Alexander Van der Bellen